10 Tips to reduce the cost of your car insurance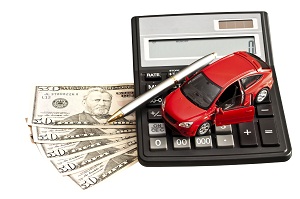 With car insurance premiums on the rise, rising by 31% in 2015, it has never been more important to make sure you're getting the best value quote that's fit for purpose. Here's Jensen Fleet Solutions' 10 Tips on getting the best value quote for your motor insurance.
1. Think before you buy: Research the insurance costs before purchasing your vehicle then consider the year, make and model. Some models such as sports cars and others cost more to insure, so keep this in mind when looking to buy.
2. Shop around: The more quotes you get, the more likely you are to find the best value and save yourself money. Be sure to compare on a like-for-like basis to find the best option for you. Don't be afraid to use quotes from other companies as a bargaining tool to try lower the price!
Some insurance companies offer a discount for getting a quote or signing up online, look for this when shopping around and get quotes both online and off.
3. Ask about discounts: You may be entitled to some discounts for your age, or for being accident free for a certain period of time. Some insurance companies off discounts for completion of advanced driving courses, the Aviva Ignition driving course or First Ireland offer DRIVEsafe, a driving tuition programme for learners. You may also be eligible for a discount if your mileage is less than 5,000km a year, so be sure to mention this to the insurance company when getting quotes. Discounts may also be available if you have home and motor insurance with the same company.
4. Park as safely as possible:  The safer your car is tucked away at night, the happier your insurance company will be.
5. Put a realistic value on your car: Most people have an inflated price in mind when putting a value on their car. Insurers will only pay out what your vehicle is actually worth at the time of the claim, so to get the best price for insurance be realistic about your vehicle's value.
6. Reduce Mileage: If possible, try to reduce the mileage you do in a year. The more you travel, the riskier you are to insure.
7. Reduce your coverage: It could be worth it to drop fully comprehensive insurance for third party, fire and theft. This isn't for everyone, but worth considering if your car is worth less than €2,000 or your a young driver, once insured you can start building your no claims discount.
When gathering quotes, ask the company about any optional extras included in the price. Insurers are obliged to tell you about any optional add-ons, if you feel they're not needed you can decline to have them added which will lower your premium.
8. Add your spouse/partner: Would adding your spouse / partner to your policy reduce your price? It's worth asking this question as you could get a further discount for doing so, just double-check they have a clean driving record before choosing this option.
9. Payment options: Most insurers charge extra for spreading your payments over the year by direct debit. If feasible, pay in one payment to save yourself money in the long run.
10. Remove unnecessary drivers from policy: It will cut the cost of your premium, and you can always add them back to your policy if and when needed.
If you're in the market for a new car or looking for leasing options for your company call us today on 01 4605250 or email info@jensenfleet.ie to discuss your options and get the best deal for you.
https://www.jensenfleet.ie/wp-content/uploads/2017/11/jensen-new-logo.png
0
0
Jensen Fleet Solutions
https://www.jensenfleet.ie/wp-content/uploads/2017/11/jensen-new-logo.png
Jensen Fleet Solutions
2016-05-19 14:04:01
2016-05-19 14:04:01
10 Tips to reduce the cost of your car insurance