Motorcheck.ie Fleet Car Awards 2016 Winners
The 5th Annual motorcheck.ie Fleet Car Awards, the only business to business car awards event, took place earlier this month in Clontarf Castle, Dublin. Along with the winners in each category, honourable mentions went to Toyota Prius, Auris, Avensis and RAV 4, Mazda 3, Nissan Qashqai, Jaguar XE and Hyundai i40.
"The motorcheck.ie Fleet Car Awards are now well established, in fact this is the fifth year they are being held. As the awards are totally B"B, the 41 cars shortlisted are assessed by experts in the fleet sector, who looked at each contender relating to a number of parameters, such as total cost of ownership, safety, comfort and aftermarket plus the brand's investment and presence in the fleet/corporate industry," explained Cathal Doyle, Deputy Editor, Fleet Car Magazine and co-ordinators of the Awards programme.
Here's the winning cars from the night.
Irish Green Fleet Car – Nissan Leaf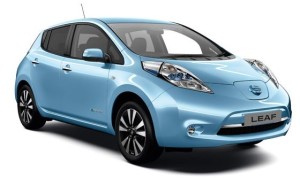 The Nissan Leaf offers the most the most exciting, practical and stylish way to own an electric car. Powered by compact lithium-ion batteries for fast charging and range of approx. 199km, the Nissan Leaf is an intelligently designed five seat family car.
C-Segment – Ford Focus
The new Ford Focus is one of the most technologically advanced cars on the road today, designed to make every journey safer and more comfortable. With its sporty design and driving dynamics, this car makes its presence known.
C-Segment – Mercedes-Benz CLA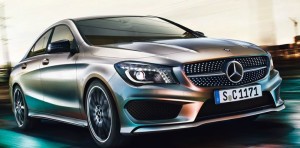 The CLA represents a particularly expressive and challenging interpretation of pioneering Mercedes-Benz Design. The four door coupe is a clear statement of avant garde, sporty influence in the executive segment. The roof-line, so typical of a coupe, and the high belt-line, together with two accentuated side muscles, result in a streamlined silhouette.
Luxury – BMW 7 Series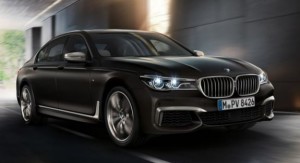 The BMW 7 Series raises the bar in a sector where standards are already high. Whether you're in the driving seat, or relaxing in the generously proportioned rear seat, you'll appreciate the ground-breaking efficiency, luxurious comfort and the highest levels of intelligent safety.
Crossover – Hyundai Tucson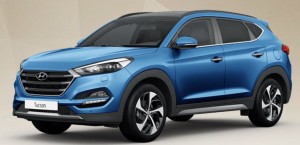 The best selling car of the year so far, the all-new Tucson is built for a generation that regards high quality in product and design as mandatory. It takes contemporary needs seriously with a car that is affordable and desirable. The design is straight-forward: charismatic curves with an edge and spacious interior with panoramic exterior views.
Crossover Premium – Volvo XC60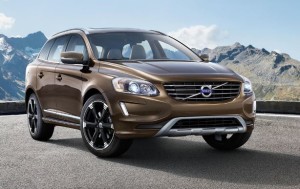 The XC60 was designed to stand apart from other SUVs in its beautifully minimal design, matched by its maximum utility. Built for comfort with every detail reflecting passion for substance with style, each one thoughtfully considered on a simple human level.
D-Segment – Ford Mondeo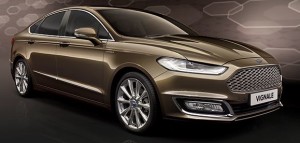 With its flowing lines, low roof-line and bold detailing, this is a sleeker, more predatory and more aggressive looking Mondeo. The interior is equally uncompromising, a fusion of cutting-edge design and technology, with meticulous craftsmanship and attention to detail.
D-Segment Premium – BMW 3 Series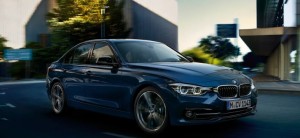 The BMW 3 Series embodies the concept of a sports saloon like no other car. Supplying the power are potent six-cylinder petrol and diesel engines, with state-of-the-art BMW Efficient Dymanics technology. The result is impressive dynamics with low fuel consumption.
Executive – Mercedes-Benz E-Class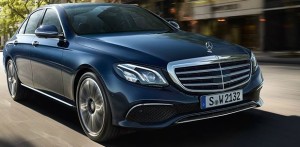 The Mercedes-Benz E-Class boosts a combination of stylish design, competitive pricing, standard specifications, high-tech safety and driving dynamics that redefine standards in the business-class segment.
To discuss what fleet options are open to you contact us on  01 4605250 or email info@jensenfleet.ie today.
https://www.jensenfleet.ie/wp-content/uploads/2017/11/jensen-new-logo.png
0
0
Jensen Fleet Solutions
https://www.jensenfleet.ie/wp-content/uploads/2017/11/jensen-new-logo.png
Jensen Fleet Solutions
2016-05-25 11:05:01
2016-05-25 11:05:01
Motorcheck.ie Fleet Car Awards 2016 Winners