New Car Registrations Up 23%
New car registrations are up 23% for the first half of the year, compared to the same period last year. While figures for the month of June are 12% higher than June last year.
SIMI director Alan Nolan said that the figures are on track to meet its prediction that 2016 registrations will reach 150,000 for the first time since 2008. "This year promises to be the first normal year of registrations since the recession," he said.

Light Commercial Vehicles were up 9% in June compared to 2015, and the figures for the year to date were 26% ahead of the same period last year. Heavy Goods Vehicles are up 42% for the first half of the year compared to 2015, even though figures were down 29% in June.


Volkswagen with 10,593, was the most popular make of new car in the first half of 2016, followed by Toyota (10,384), Hyundai (9,864), Ford (9,631) and Nissan (8,159). Together these five makes represented just under half of all new cars licensed.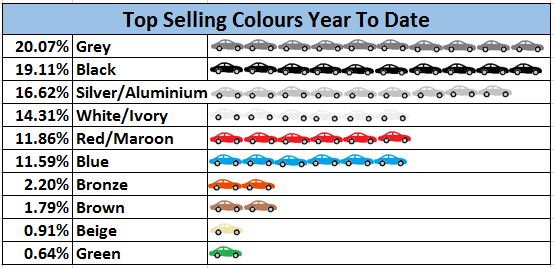 The number of imported cars licensed rose by 25% compared with the same period in 2015. And the new car figure for June was 4,143, an increase of 5.6% compared with June last year.
Visit www.beepbeep.ie/stats to view more figures.
If you're looking for a new lease car contact us today on 01-4605250 or email info@jensenfleet.ie.
https://www.jensenfleet.ie/wp-content/uploads/2017/11/jensen-new-logo.png
0
0
Jensen Fleet Solutions
https://www.jensenfleet.ie/wp-content/uploads/2017/11/jensen-new-logo.png
Jensen Fleet Solutions
2016-07-12 11:59:25
2016-07-12 11:59:25
New Car Registrations Up 23%