New figures from the Society of the Irish Motor Industry (SIMI) show that new car registrations fell by 12% in October compared to the same month last year. However, total new car registrations for the year to date are up 17.7% (145,437) compared to the same period last year (123,520).

Light commercial vehicle (LCV) regisrations are up by 19% (4,373) for the year so far compared to the first ten months in 2015, while in October they fell by 2% compared to the same month in 2015.
Heavy goods vehicle (HGV) registrations also fell in October compared to last year, they fell by 16%, while year to date registrations are up 345 compared to last year.

Volkswagen was the best selling make in October, despite a drop in sales compared to last year. Audi and Skoda (also in the Volkswagen Group) took 2nd and 3rd place, with BMW and GM(Opel) completing the top five.

Volkswagen Passat Saloon and Golf were the best selling models in October, each selling 81 units, with the Audi A3, Skoda Octavia and Volkswagen Tiguan completing the top five.
Hyundai was the most popular make for the year to date with 10.6% market share. The Tucson accounted for 7,414 of these sales making it the most popular model of car in the first ten months of the year, even though it has dropped to 10 on the list for October.
There were 11 electric cars sold in October bringing the total sales to 382 for the year so far.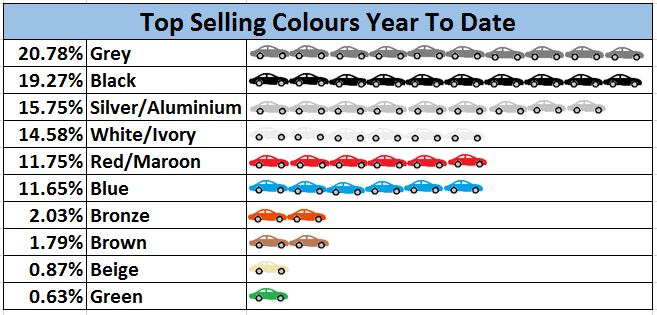 Commenting on the figures, SIMI Director General Alan Nolan said: "In the final quarter of the year we do expect to see a slow-down in new vehicle registrations, with much smaller numbers each month compared to the peak selling months.
"However, it is fairly apparent that the 162 period at 7% up on last year has seen a slowing-down in registrations relative to the 161 period which finished 23% up on the first six months of 2015.
"Whether this has been influenced by the Brexit situation or just a slowing of retail activity in the Irish economy, after a sustained period of growth, is not yet clear but this is something that the Industry will be continuing to watch closely."
For more information and statistics visit www.beepbeep.ie/stats.
https://www.jensenfleet.ie/wp-content/uploads/2017/11/jensen-new-logo.png
0
0
Jensen Fleet Solutions
https://www.jensenfleet.ie/wp-content/uploads/2017/11/jensen-new-logo.png
Jensen Fleet Solutions
2016-11-03 12:39:47
2016-11-03 12:39:47
October Sales Down 12%