Top Cars from the Paris Motor Show
With the Paris Motor Show ending this coming Sunday, we take a look at our favourites from the cars on show.
Audi Q5
The next generation of the mid-size crossover is 200 pounds lighter than its predecessor and is powered by more efficient and more flexible TDI and TFSI four and six cylinder engines. The exterior is made to look more rugged and more obviously an SUV, with a similar grille to the Q7 and Q3 (more pronounced hexagonal shape picked out in chrome or aluminium). Its due to go on sale early 2017.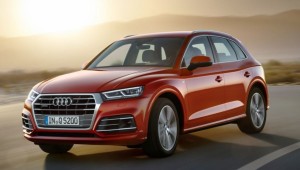 BMW X2 Concept
The BMW X2 is set to join the burgeoning compact crossover lineup next year, alongside the X1 and the Mini Clubman. It's bigger, bolder, with a deeper twin-kidney grille than the X1. BMW's design boss, Adrian Van Hooydonk, says that it's a "vehicle for active people looking for a combination of enjoyment and practicality." Van Hooydonk said, "The BMW Concept X2 combines the fast-moving body language and low-slung proportions of a coupe with the robust construction of an X model."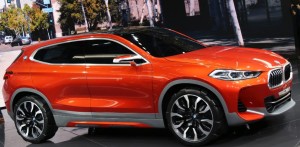 Hyundai RN30 Concept
Designed to take on the likes of Ford's ST and Volkswagen's GTI and R models, the RN30 concept is a 260hp version of the new i30. Albert Biermann, Head of Vehicle Test and High Performance Development for Hyundai Motor said; "RN30 embodies the concept of a strong, high performance car that brings dynamic sporty driving… We have drawn on our technological expertise – honed through our motorsport successes – to deliver emotional delight through an engaging blend of performance and control, the goal Hyundai's N strives to achieve future performance models.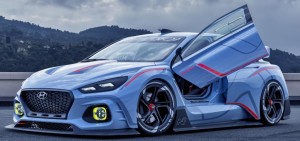 LaFerrari Aperta
The ultra-rare drop top LaFerrari Aperta made its world debut at the Paris Motor Show, only 209 models are made and they were all sold before the car hit the showroom floor. It has an output of 949 horsepower and a top speed of 217mph. The LaFerrari Aperta doesn't come cheap, costing €1.86 million and getting to buy the model isn't easy either. To be invited by Ferrari to buy this vehicle you have to show you are passionate about Ferrari – owning several of the regular $250,000 models and maybe a special one- and by cultivating a relationship with the brand, by attending Ferrari events for example. So this is one car we'll have to love from afar.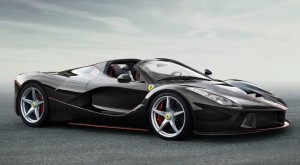 Land Rover Discovery
The new Land Rover Discovery is a full seven-seater SUV, all the back seats can be folded electrically or remotely by mobile phone. It includes a full suite of electronic driver aids including Land Rover's new All Terrain Progress Control, which helps get the car moving on slippery surfaces, and a Towing Assistant System, to aid you when trying to reverse with a trailer or horse box. Technology inside the car includes 9 USB port and a 3G wifi hotspot. The Land Rover Discovery has plenty of space with the boot expanding to a max of more than 1,200 litres without folding the second row of seats. It's due to be on sale in Ireland next year.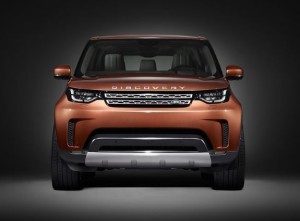 Vision Mercedes Maybach-6 Concept
Almost six metres long, the Vision is an all-electric 750bhp, 300-mile range, two-plus-two coupe. Plugged into a high-ampere DC charger, it is capable of being recharged with an additional 60 miles in five minutes. This concept style is said to evoke luxury yachts and the Bugatti Atlantic, and the grille is claimed to be inspired by a pin-striped suit.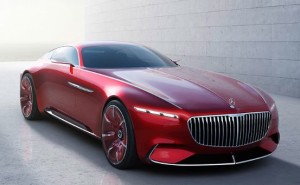 Nissan Micra
The 5th generation of the Micra is more sporty and more high tech. Its Active Ride Control and Active Trace Control (electronic systems which seek to keep the car more stable and generate less understeer) with a lower driving position and improved electric power steering make it more enticing to drive. And its large body, longer wheelbase and wider cabin make it roomier than its predecessors. Technological features include a 7″ touchscreen Apple Car Play and Android Auto with the option of Bose stero system. It also features many high-tech safety features including: Lane Departure Prevention, Intelligent Emergency Braking, Intelligent Around View Mirror, Traffic Sign Recognition, Blind Spot Monitoring and more. Carlos Ghosn, CEO, Nissan Motor Company, said; "When the Micra first appeared more than 30 years ago, it marked a revolution in the small hatchback segment and opened a new chapter for Nissan. The fifth generation Micra is just as revolutionary, and will raise expectations for what a hatchback can, and should, deliver to its customers."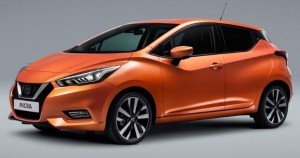 Renault Trezor Concept
This 2-seater electric coupe has 350bhp, can go from 0 to 62mph in less than 4 seconds and comes with three seperate driving modes: neutral, sport and autonomous. This concept car has classic proportions and looks good from every angle. Our favourite feature is that the entire top canopy, including the wraparound red windshield, lifts and moves backward allowing you to climb in.

Skoda Kodiaq
The new flagship model for Skoda will be available in early 2017. This large SUV, with 5 or 7 seats, and is spacious being 4.7m long, 1.8m wide and 1.7m tall. The exterior features a wide radiator grille, athletically shaped doors and crystal-like rear LED lights. It comes in two diesel and three petrol options: the diesel options include a 2.0 litre engine with 150hp or 190hp, and the petrol options include a 1.4 litre engine with 125hp or 150hp or a 2.0 litre with 180hp.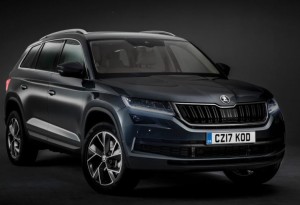 Volkswagen ID Concept
The Volkswagen ID Concept has an electric motor with 167 horsepower and a driving range between 400-600km (the 600km range currently being the longest range of a pure electric car in the world). The production version is due to roll out in 2020 with autonomous features available from 2025. The battery pack sits under the floor and the electric motor at the rear, driving the rear wheels. It is being spoken of as being "as revolutionary as the Beetle was 70 years ago".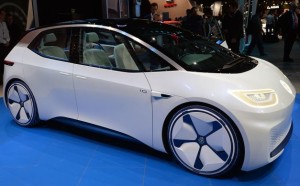 Looking for lease or rental vehicles for your company? Call us today on 01 4605250 or email info@jensenfleet.ie to discuss your options.
https://www.jensenfleet.ie/wp-content/uploads/2017/11/jensen-new-logo.png
0
0
Jensen Fleet Solutions
https://www.jensenfleet.ie/wp-content/uploads/2017/11/jensen-new-logo.png
Jensen Fleet Solutions
2016-10-13 11:18:55
2016-10-13 11:18:55
Top Cars from the Paris Motor Show